LAST PROJECT
o28 SHORT MOVIE
This film came to the world step by step. First of all, I wanted to highlight Portugal. Half of my family comes from Portugal and some live there today. So, I often had the opportunity to go to Lisbon to visit them and a question came to me: why when we talk about Europe, especially the European capitals in films, we limit ourselves to Paris, London, Rome, Athens? Lisbon is a city full of personality, with a strong identity and an incredible color palette. When I thought of what seemed to be the most iconic in this city, the 28 tramway, which is the biggest tourist attraction in Lisbon, immediately came out. Who says touristic says tourists. The characters and the plot of the film came on their own.
SYNOPSIS
"In Lisbon, a german married couple is about to get aboard the legendary n°28 tramway, but how should you react when the brakes let go and embark you on a vertiginous race… with a baby on board."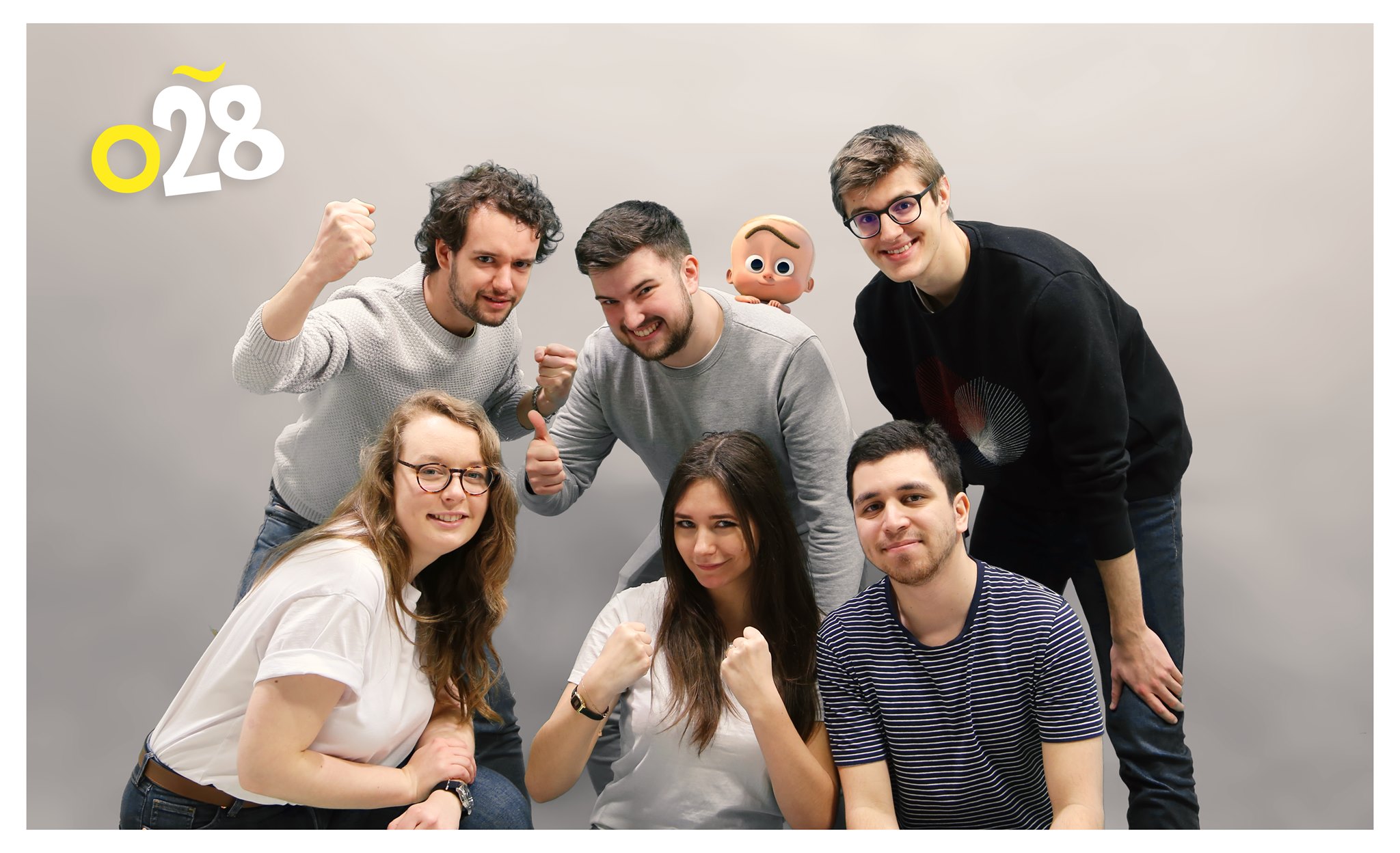 We worked as a team of six artists to bring the movie to life. Each of us had a specific skill and it's been really challenging and fun to share such an adventure together.
Otalia Caussé : Scenario / Lighting / Compositing / Hair / Modeling / Texturing
Geoffroy Collin : Lookdev / Shading / Texturing / Hair / Modeling
Louise Grardel : Set Dressing / Character and Asset Modeling
Antoine Marchand : Artistic Direction / Animation
Robin Merle : Animation / Editing
Fabien Meyran : TD / Pipeline / FX / Rigging / Lighting / Compositing
Music : Cyril Marchesseau and David Gana
Sound Desing : Alexandre Jaclain